Send Inquiry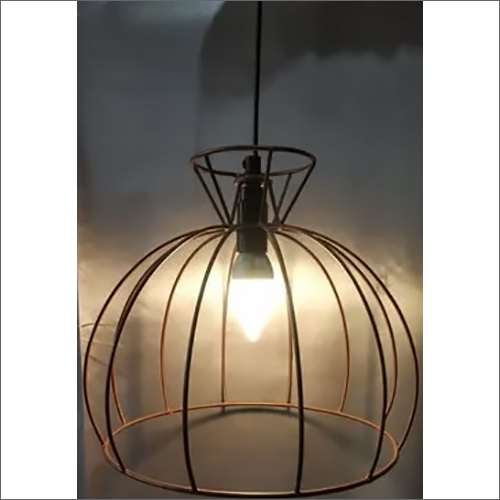 Product Specifications
Customized

Electric

Modern

Bakelite
Trade Information
Cash Advance (CA)

5000 Piece Per Month

10 Days

All India
Product Description
A form of lighting fixture known as a decorative pendant hanging light is suspended from the ceiling by a string, chain, or rod. It is intended to give a room or area useful lighting as well as aesthetic appeal. Pendant lights are adaptable and can be used in a variety of contexts, including private dwellings, workplaces, dining establishments, and other public areas.
When choosing a decorative pendant hanging light, keep the following factors in mind:
Design: To complement various interior aesthetics, pendant lights are available in a variety of designs, styles, and materials. There is a pendant lamp to suit your taste, whether you favor modern, traditional, industrial, or eclectic designs.
Size and Scale: Take into account the pendant light's dimensions in relation to the surrounding space and other objects. Smaller pendant lights are better suited for smaller spaces or as part of a cluster arrangement, while larger pendant lights may make a striking statement in a large room.
Determine the amount of light that will be required in the space where the pendant lamp will be installed. Depending on the design and bulb used, pendant lights can offer ambient, job, or accent illumination. When deciding on the right light output, take into account the room's use and the desired lighting outcome.
Height and Installation: Pendant lights' height adjustments let you alter their placement to suit your requirements. To guarantee appropriate installation and secure use, take into account the clearance needs of the pendant light and the height of the ceiling.
Bulb Type: Incandescent, halogen, fluorescent, and LED bulbs are frequently used in pendant lighting. Compared to conventional choices, LED bulbs use less energy and last longer. When choosing a pendant light, take into account the brightness, color temperature, and energy economy of the bulbs.
Control and Dimming: Some pendant lights have dimming features that let you change the brightness to set different moods and settings. Think about whether you want a pendant light that can be dimmed and whether any additional hardware, like a matching dimmer switch, is necessary.
When choosing a pendant lamp, keep in mind how simple it is to maintain and clean. Consider this before making your choice because certain designs could have intricate elements or call for particular cleaning procedures.
Do not forget to get a licensed electrician to install the pendant light and make sure it complies with local safety regulations and electrical codes.
FAQ
1. How can I use a decorative pendant hanging light?
Ans - The majority of ornamental pendant hanging lights are made to work with CFL, LED, or regular incandescent bulbs.
2. Which pendant light size should I choose?
Ans - The room's size and ceiling height will determine the size of the pendant light you need. In general, a larger room calls for a larger pendant light.
3. How should a pendant light be hung?
Ans - A pendant lamp is straightforward to hang. Take a first measurement of the distance between the lamp and the ceiling. The light should then be mounted to the ceiling using the proper mounting bracket. Finally, secure the pendant light by attaching the electrical cord to the bracket.
4. How high off the ceiling should I put a pendant light?
Ans - You should hang the pendant lamp about 30-36 inches from the ceiling for the best lighting.
5. What kind of hanging decorative pendant light should I pick?
Ans - Your unique taste will determine the type of decorative pendant hanging light you select. Take into account the room's general size and form, as well as the design and color palette. Additionally, think about the kind of lighting you want to create and whether the pendant lamp will offer enough illumination.
Enter Buying Requirement Details